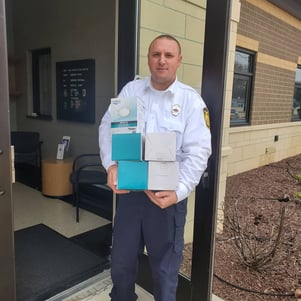 Brakur Custom Cabinetry is doing its part in these trying times to help our first responders.
Today, due to potential shortages in PPE Brakur donated and delivered 100 units of N95 Niosh approved masks to the Troy Fire Department.
"We want to thank all of our first responders, fire department personnel, police, doctors, nurses, nurse aids and any volunteers on the front lines helping our community during these difficult challenges", said Chad Kurtz, President of Brakur Custom Cabinetry.