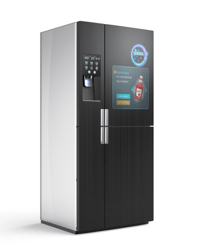 You've heard the kitchen called the "heart of the home". That's because it's our gathering place. It's the central point of our family get-togethers. It's the hub of activity around a family.
Well, now the kitchen is adopting a new name. It's becoming the brain of the home as well. The Internet has changed everything, and we're now in the middle of a new wave of making our kitchens become the hub of everything in our home.
We may not be to the days of the "Jetsons" yet, where robots do everything and make our lives space-age. Even though that's the case, new inventions are making their way to the kitchen that control all kinds of aspects of our lives, and not just cooking.
We highlight some of what's coming (and already here!) below.