When you do a new or remodeled kitchen or bath, there are common regrets that people have that are easily avoided if you know what to look for beforehand.
We can help you avoid any pitfalls or regrets when you do a Brakur Custom Kitchen. Here are some of the top things that you should think about before starting your custom kitchen remodel.
Regret #1 – "I should have utilized storage space better"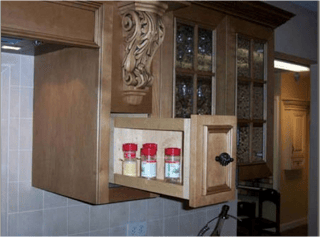 Many times people don't realize they missed some organizing opportunities until they are actually working in their new kitchen. When it's too late.
When you look at your proposed design for your new kitchen, think through how you will utilize it. Picture yourself working in it. Walk through it in your mind, and imagine where you would want to store the things you use in your kitchen. Consider and think about different kitchen work zones. Then think about and ask your designer what organization solutions you could utilize in the correct places to help you make it ideal.