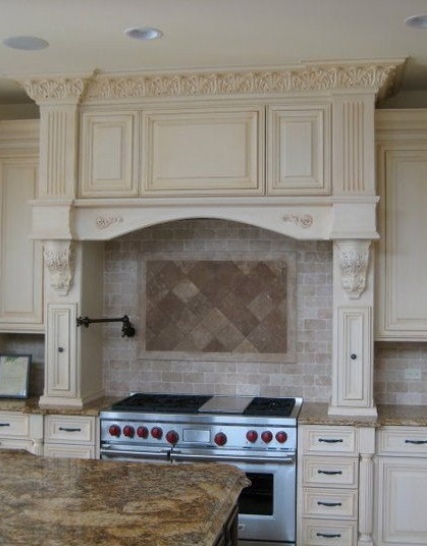 According to the Environmental Protection Agency people spend 90% of their time indoors. People would be surprised at what may be causing the pollution and affecting the air quality inside their home. Brian Wellnitz said, "The home cooking process is the #1 source of airborne pollutants in the house."
Most of us are familiar with range hoods. Range hoods are one important ventilation system for the kitchen that helps remove grease, moisture, and other pollutants that can affect the quality of the air in our home. When you cook on your stove and notice the steam and heat that rises from the range, this steam contains some of these pollutants. That moisture and heat can also damage your cabinets.
It is recommended that your hood vents to the outside of your house. However, if that is not an option, there are hoods that recirculate the air. They utilize filters to clean out the pollutants. If this is your only option, we recommend you maintain and change the filters. Many people don't pay attention to these filters and let them go entirely too long without changing. Another option is a microwave over the stove that has a built in ventilation system.
It's important to note that while microwaves were popular over the range for quite some time, we are noticing a new trend in kitchen designs of people going back to the range hood. They are using these hoods to add style in their kitchen remodel and make a statement. In many kitchens they are a focal point and are coordinated with the backsplash and countertop. There are two types of hoods that people typically choose, a stainless steel hood or a decorative hood.
The layout, style, and type of cabinet you choose will help you determine which one is best for your kitchen. We are seeing more stainless steel hoods in contemporary kitchens. Decorative hoods are more common in traditional and country kitchens. If your style is in between and you are going with a transitional kitchen, you might find that either one of these hoods would work well with this type of a kitchen.
Before deciding on which hood is right for your kitchen we wanted to highlight some differences between the two different styles of hoods and give you some things to think about when making your choice.
Stainless Steel Hood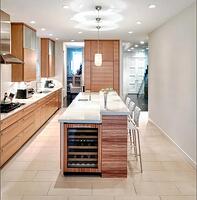 Stainless steel range hoods come in a variety of styles and shapes. You can choose either a wall mounted hood or one that is made to sit over an island. They are typically durable and less expensive than a decorative hood. The one drawback to stainless steel hoods is they can be higher maintenance and upkeep to keep clean.
Decorative Hood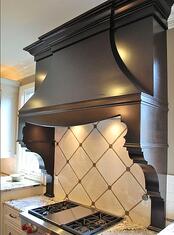 Decorative hoods come in a variety of shapes and styles. They can be customized with embellishments or even have custom paint. They come in both wall mounted and styles designed for kitchen islands. The drawback is that unless you are using cabinets as a hood, they are sometimes hard to make match your cabinets. They also come in a variety of materials. Some of these hoods such as copper have antibacterial qualities. Decorative hoods tend to be more expensive since you are customizing them most of the time to blend in with your kitchen.
Here at Brakur Custom Cabinetry our kitchen specialists will help you get the right ventilation hood for your kitchen. We understand that not only is the look and feel of your kitchen important but the health of your family. We can help you explore the different options you have.
Click below for a free download and find out what budget busters to avoid.