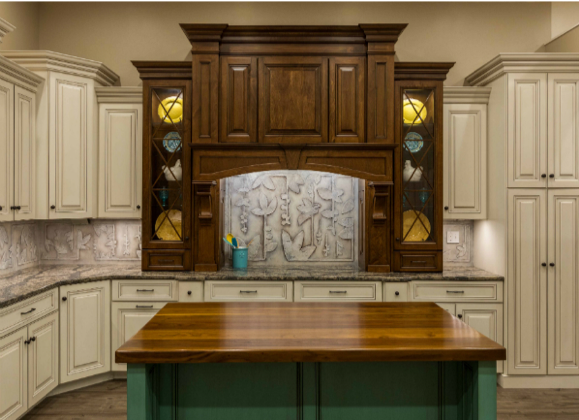 Ventilation is a commonly underestimated aspect of kitchens, yet it is one of the most important. A kitchen is an investment, and like other investments you want to protect it from deteriorating or devaluing.
The following are 3 reasons why a range hood will help you keep your kitchen investment protected, as well as your health and happiness.
1 – Kitchen Cabinet Protection
Over time, the grease, moisture, pollutants and airborne contaminants from cooking have a degrading effect on your kitchen cabinets and appliances. They build up if not controlled, and they destroy the finish of cabinets and other items.
Range hoods help pull these ingredients from the air and help prevent them from accumulating on surfaces. Range hoods will extend the life and quality of your kitchen investment by making them last longer and look better.
2 – Health and Wellness
Range hoods remove unwanted odors, smoke, grease build up and pollutants from the air in your kitchen. Recent trends are opening up the home by creating a more open space between the kitchen and other living spaces as well, so these pollutants can actually reach other living areas. The Environmental Protection Agency says, "we spend 90% of our time indoors". These air quality issues can have a detrimental effect on your family's health, so it's even more important these days to control the air quality sourcing from the kitchen.
3 – Style and Beauty
The oven area is frequently a focal point in kitchens. Because of this it's a perfect area to show your style and unique design choices that make your kitchen stand out. Range hoods are used to help the design theme of the kitchen. Whether it's a nice stainless steel hood, a custom built wood hood, a custom painted hood, or whatever fits your design choices, the range hood can make your kitchen style really stand out.
At Brakur Custom Cabinetry we'll help you make the best choices for your kitchen. Contact one of our experts here to begin the discussion.
Check out our other design helps by downloading our FREE design guide below: