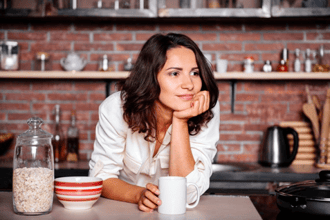 Are you an avid coffee drinker? Well, the money you spend at the coffee shop may pay for your own coffee station in your home over time. Consider making your own coffee shop and theme it however you want in your kitchen. Here are some good ideas to get you stated.
You need space, your preferred coffee maker, a grinder (if you use one), any other equipment and space for mugs and storage all near an electrical outlet.
That's the basics. Now let's get to the perks! Imagine waking up knowing your coffee is ready, and your mug is warm waiting for you. That's just the beginning.